To Do Today Todo list productivity application
5
(
72864
ratings )
0
5
To Do Today makes your day more productive!
To Do Today is a powerful productivity to-do and task list app that will keep you focused and on course throughout your busy day.
With its many features, 'To Do Today' makes your daily life a much easier task to manage.
Easy List Split
Step 1. Start typing in the editor.
Step 2. Write your list directly in one place.
Step 3. Press the split list button.
Step 4. Watch as your list is created with ease.
Marking 'done' and deleting items is so simple
Step 1. Tap items to mark them 'done'.
Step 2. Drag list down.
Step 3. Drag further to delete done items.
Step 4. Done items all gone! Easy!
In your style
Life would be dull without colour customisation!
There are many colours to choose from.
All colours are easily changed with a few taps.
List groups
Step 1. Tap the plus icon to add groups.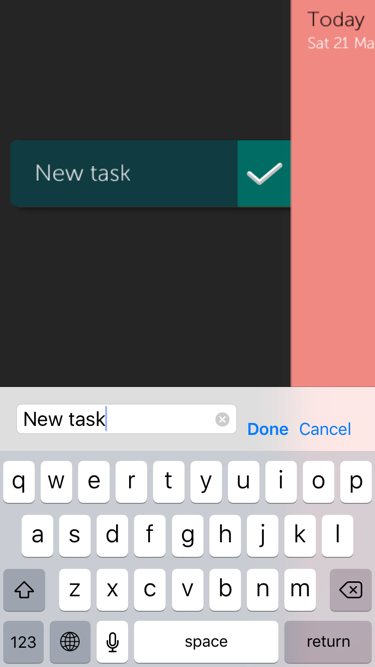 Step 2. A new group item is created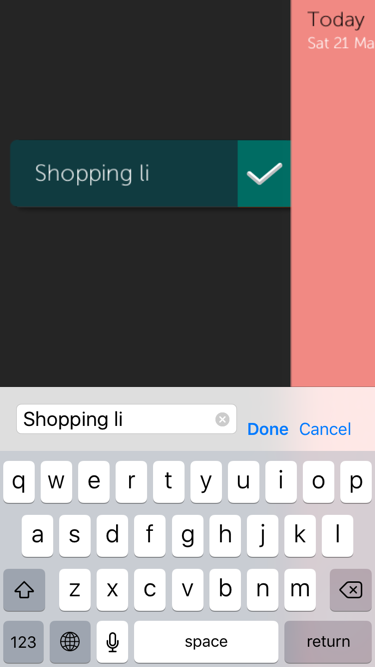 Step 3. Rename your group.
Step 4. Add as many as you like!
Step 5. Tap the delete button to remove groups. Simple!
Time display to bullet points
Step 1. By default, times are displayed.
Step 2. There is a setting for this though!
Step 3. Simply turn this off.
Step 4. Times are replaced with bullet points! Enjoy!
Changing times and setting notifications
Times are just so easy to changed!
Set notifications with a single tap!
Main features:
Save a single message or split into list elements with a single push of a button.
Customise colours.
Time editor
Option to device notifications for tasks.
List groups.
Simple tap to mark tasks done.
Drag list down to clear done tasks.
Switch between bullet points and times.
more to come...